bio
Minneapolis--based full catholic began with folk jams around backyard bonfires among three friends who were schooled in Athens, GA. Pre-pandemic, songwriters Dani Michaele (lead vox, bass, guitar), Lane Miller (guitar, bass, vox), John Caldwell (synth, guitar, vox) were spread out all over the country, passing homemade demos around, getting together to swap instruments, and taking cracks at each other's burgeoning tunes. In Minneapolis, they enlisted Sam Hall as their rightful drummer, gave Dani full-time singing duties, and locked into pandemic studio recording, ultimately laying down two records before Hall relocated home to the Pacific Northwest. Two months later, in the summer of 2021, they met drummer Des Lawrence (Dusty Forever) who fell in instantly with the group and fulfilled the prophecy.
The band's sound ranges from neo-psychedelia to freak-folk, art rock to proto-punk, and features hypnotic vocal harmonies, jangly rhythms, frenzied instrumentation, and probing lyricism meant to illuminate and discomfort. Their debut LP 'every dream at once' was listed by Mike Mineo of Obscure Sound in the top 20 best albums of 2022, calling it a "stirring collection of songwriting" and "emotively genuine beauty." The band toured the album extensively in the Midwest while completing their sophomore LP, ""all is well"" released Spring 2023. 
full catholic on ""all is well"" :
This record was our attempt to define what can often feel like a constant trudge toward clarity and groundedness despite existing in a system that blankets us in unimaginative paradigms. The making of ""all is well"" involved an ongoing conversation that guided the battles through these feelings amid a cycle of reavowing our aims toward faith in the power of the collective good, its endurance for self-preservation, the preservation of the planet, and our certain capacity to unlock greater realities.
We hope you enjoy listening and can't thank you enough for sharing these songs and the excitement of release with us.
<3 fc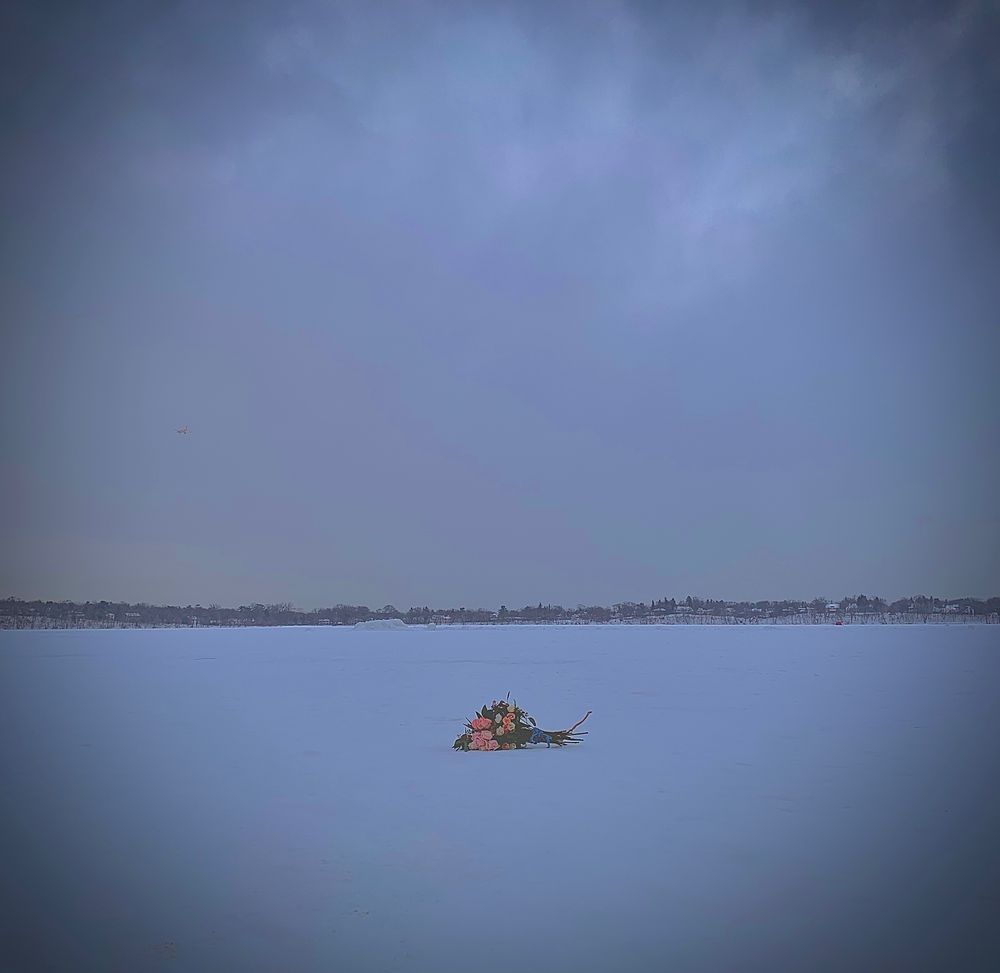 "

more than clever songwriting...full of savory lyrical moments that add depth and a sense of place, full catholic speaks to an enlightened generation forced to endure more of the same out of pure designed resignation."
"

equally brooding and beautiful...an album that begs to be played late at night with a candle flickering. It's heavy without being smothering, earnest without being overbearing...clearly a band worth keeping an eye on."
— reviler
"

I will probably never know how this band pulls off their unique sound that somehow felt so familiar while being completely new…every song was so full of heart and passion…I loved the way [Danielle Michaele] sang with her whole body creating different sounds and patterns within words that just didn't seem to make sense to me."
"

raw and vivid...a beautifully messy display of vulnerability, chutzpah, and rock & roll. The tight harmonies drip with an authenticity like those of The Band and Jagger/Richards...full catholic may have captured lightning in a bottle."
"

the trippy synth sound that screams 60's Theremin and Farfisa 'fast three' had a baby...the nimble guitar work, Danielle Michaele's effervescent / passionate vocal aesthetic and bass interplay, and dynamic drumming. The energy...feels extremely present, even pent up. "
"

a heartfelt sound that traverses across poetic Americana, intimate folk, and rousing rock...Their debut LP, every dream at once, is a stirring collection of songwriting...one of natural, emotively genuine beauty."
Booking / Other Inquiries